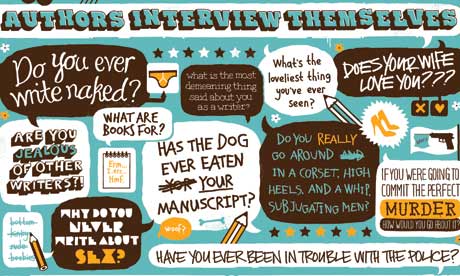 What is the most demeaning thing said about you as a writer?
My eight-year-old son, when asked by a school friend what his mother's job was, said: "She's a typist." True, I was in my study typing some fiction or other at the time; I overheard, through my window, his judgment in the garden.
As a liberated woman, would you nevertheless prefer to have been born a man?
Both sexes experience the joys of love-making. If she chooses, woman has the additional extraordinary experience of growing a life inside herself, and presenting the world to it. It's painful - all right. But the wider experience in life a writer has, the better the ability to identify with lives other than the writer's own, and create varieties of character, states of being, other than his/her own. I sometimes think, for example, I've missed out on extending emotional experience by never having been sexually attracted to a woman. Anyway, a writer as such is a special kind of androgynous creature, all sexes and all ages when creating fictional characters, all the people he or she has known, observed or interacted with. So while I'm a woman, as a writer I'm a composite intelligence.
Why do you never write about sex?
I find it embarrassing.
More embarrassing than violence?
God, yes.
Do you ever write naked?
Not quite naked, but on hot, humid summer days (my study is poorly air-conditioned) I have to strip down to my undershorts to work. But almost stripped, there's a definite feeling of the elemental while I'm writing, a sense of physical exertion that's a welcome counterpoint to the endless operations of endless thought.

Find out who gave these answers and read more at: http://www.guardian.co.uk/books/2010/may/29/writers-hay-questions-never-asked